Dec
10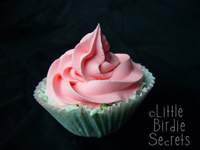 Little Birdie Secrets posted a tutorial for the most adorable cupcake bath bombs. According to the feature, bath bombs are made up of a few simple ingredients, along with essential oil for aromatherapy and almond oil to soften the skin. Get the recipe here.
By Jessica Dougherty
You may also like...
Comments