Mar
3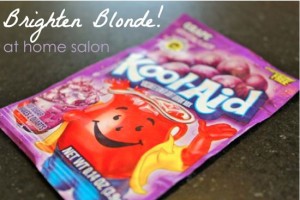 I admit, I've dyed wool with Kool-Aid, and of course I've drunk Kool-Aid, but never thought to use it on my hair. Sadly, I'm not blonde, but Stephanie of Henry Happened is and she swears by this simple technique to give her blonde hair a pop. Find out what to do here.
By Valerie Silverthorne
You may also like...
Comments