Nov
6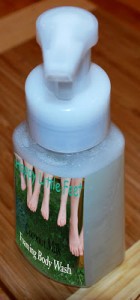 We all know how versatile and good for you coconut milk is, but what always really sells me on using it is the smell. Just reminds me of the beach (I know that's weird, but there it is!) Try this incredibly easy recipe to make your own body wash from Happy Little Feet. And don't miss her creative recycled packaging! Find the tutorial here.
By Valerie Silverthorne
You may also like...
Comments