Mar
18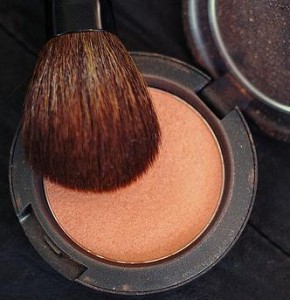 Spring has landed in New England, with a vengeance, and all that white skin, well, time to use a bit of bronzer to tone it all down a bit. So here are two slightly different approaches to DIY bronzer…both easy, both inspiring, both natural, inexpensive and quick to make. Green Earth Bazaar's take is here, but don't miss the slightly different ingredient list in the Peta 2 blog here.
Photo courtesy of Peta 2.
By Valerie Silverthorne
You may also like...
Comments