Apr
11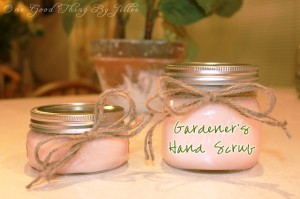 Even here in the wilds of the Northeastern United States, I'm already getting my hands dirty. So this incredibly easy tutorial from One Good Thing by Jillee comes at a perfect time. And these would make GREAT year end teacher's gifts, just saying. Find out how to make this very pretty scrub (and it's only two ingredients!) here.
By Valerie Silverthorne
You may also like...
Comments