Dec
14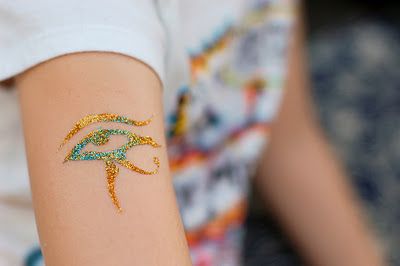 I never really find temporary tattoos that appealing when I was a wee lass. Thank goodness that long gone are the days of the slimy decal that you have to apply with a wet washcloth. Looking for something different I found a step by step tutorial on how to do your own glitter tattoos.  The possibilities are endless with all the decals and brightly coloured glitters on the market these days. With the silly season approaching not only are parties on the up but the kids are home and aching to do something fun when it's too cold to go outside.
Pop on over to TradeWindTiaras and check it out for yourself. There are plenty of hints/tips as well as information on where to get everything you need to get started. Looking for some free christmas themed  stencils?  CLICK HERE . 
By Nellie Lee Luhrmann
You may also like...
Comments