Jul
12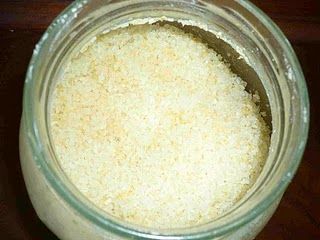 Got lots of extra lemons like me? I cant give them away and as yummo as it is  there is only so much lemon meringue pie a girl should eat in a lifetime .  Never fear thanks to Sherrie from Simple Living I now have a means to using up all my lemons without the extra calorie intake. Great for tired aching bodies or just as a foot soak, the more lemon zest you add, the brighter the yellow will be. Lemon is a great deodoriser too so sayonara to stinky feet. Made with epsom salts, rock salt crystals and finely grated lemon zest a perfect gift for someone special.  Click here to see more.
By Nellie Lee Luhrmann
You may also like...
Comments