Aug
16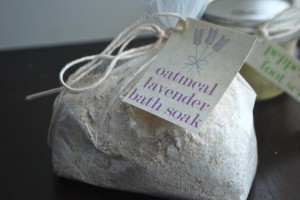 All natural inexpensive ingredients plus great packaging, wow…Alejandra at Always Order Dessert shows us how to make a fabulous soaking mixture, perfect for late summer's bug bites, sunburns and heat rash. But don't forget this one as the holidays approach — this would be a wonderful and affordable gift! Get all the details here.
By Valerie Silverthorne
You may also like...
Comments