Nov
8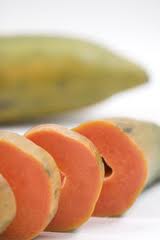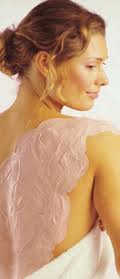 I often refer to paw paw as Mother Natures Treasure Chest. The enzymes found in papayas are known to help  the healing process with skin disorders such as acne. In addition, the fruit enzymes gently exfoliate the skin, add some clay and some honey and you have what is commonly referred to as the trifecta
You Will Need
3 tbsp Kaolin
3 tbsp Mashed Fresh Paw Paw
1 Teaspoon Honey
10 drops Bergamot Essential Oil
Then You
1. Mash your paw paw then mix it into the kaolin, honey & bergamot essential oil.
2. Apply it to your skin in a circular motion then leave on for 15-20 min
3. Rinse and remove in the shower with warm water.
Depending on your skin type you may want to follow it up with an Olive Oil Anti Oxidant Mask
By Nellie Lee Luhrmann
You may also like...
Comments