Nov
23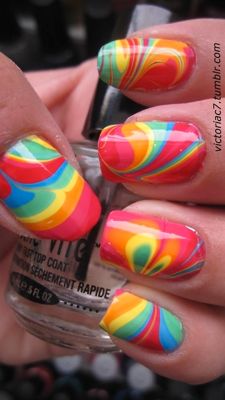 Originally pinned by Alexandra Dati onto Craft Ideas via Pinterest these nails are awesome and really easy to do yourself simply………….get a bowl of water, pour little bits of all the different shades you want, it should float on the top, swirl with a toothpick or something similar and when it looks like you want on top of the water  dip your nails into the water… like far out man!!! Check out LetThemHavePolish 's Blog on water marbling nails  can anyone say talented!!!!
**Photo borrowed from victoriac7.tumbler.com**
You may also like...
Comments