Feb
20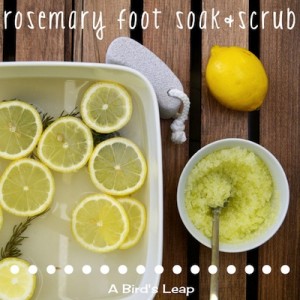 I've got two words for you: winter feet. Don't need to say any more than that, do I? Jenna from the clever blog A Bird's Leap has a great (and simple) recipe for a scrub that will be sure to rejuvenate your tired feet. Find it all here.
By Valerie Silverthorne
You may also like...
Comments