Mar
3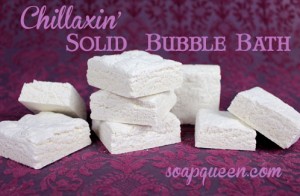 I love this idea (am I the only one who hates cleaning up spilled bubble bath? I thought not!) Anne-Marie, aka The Soap Queen, gives us the quick and easy recipe to make your own solid bubble bath bars. And they harden quickly. Find it here.
By Valerie Silverthorne
You may also like...
Comments