Apr
19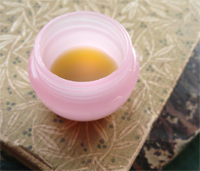 Roxana shares instructions for creating your own lip balm on Lillyella's blog. The only raw materials required are two teaspoons cosmetic grade, grated beeswax and seven teaspoons almond, olive or jojoba oil. There's also an additional ingredient list in case you want to create a large batch.
By Jessica Dougherty
You may also like...
Comments