Feb
16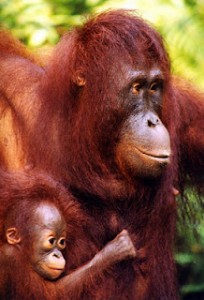 We all want to make "natural" products, but what does that really mean? And can we truly walk away from fragrances, palm oil and other tried and true staples in the bath and body world? Bath Alchemy, the Bonnie Bath Blog, has a great five part series on going natural, and even if you think you're in the know, this is worth the read for sure. I certainly learned some things I didn't know about palm oil. Part One begins here, and here is the link to Part Two, from there you can easily find the rest of the series. And what is not to love about an orangutang?
By Valerie Silverthorne
You may also like...
Comments