Jan
28
If you are in the San Francisco Bay Area, check out one – or both – of the Stencil 101 Post Inauguration parties, hosted by Ed Roth and Chronicle Books!  Come by and learn stenciling techniques that you can use at home to make soap dishes, decorate your bathroom, and more.   I have attended Chronicle Books' parties in the past and they are a guaranteed good time!
Thursday, January 28th from 6-8 pm or Saturday, January 31st from 1-3 pm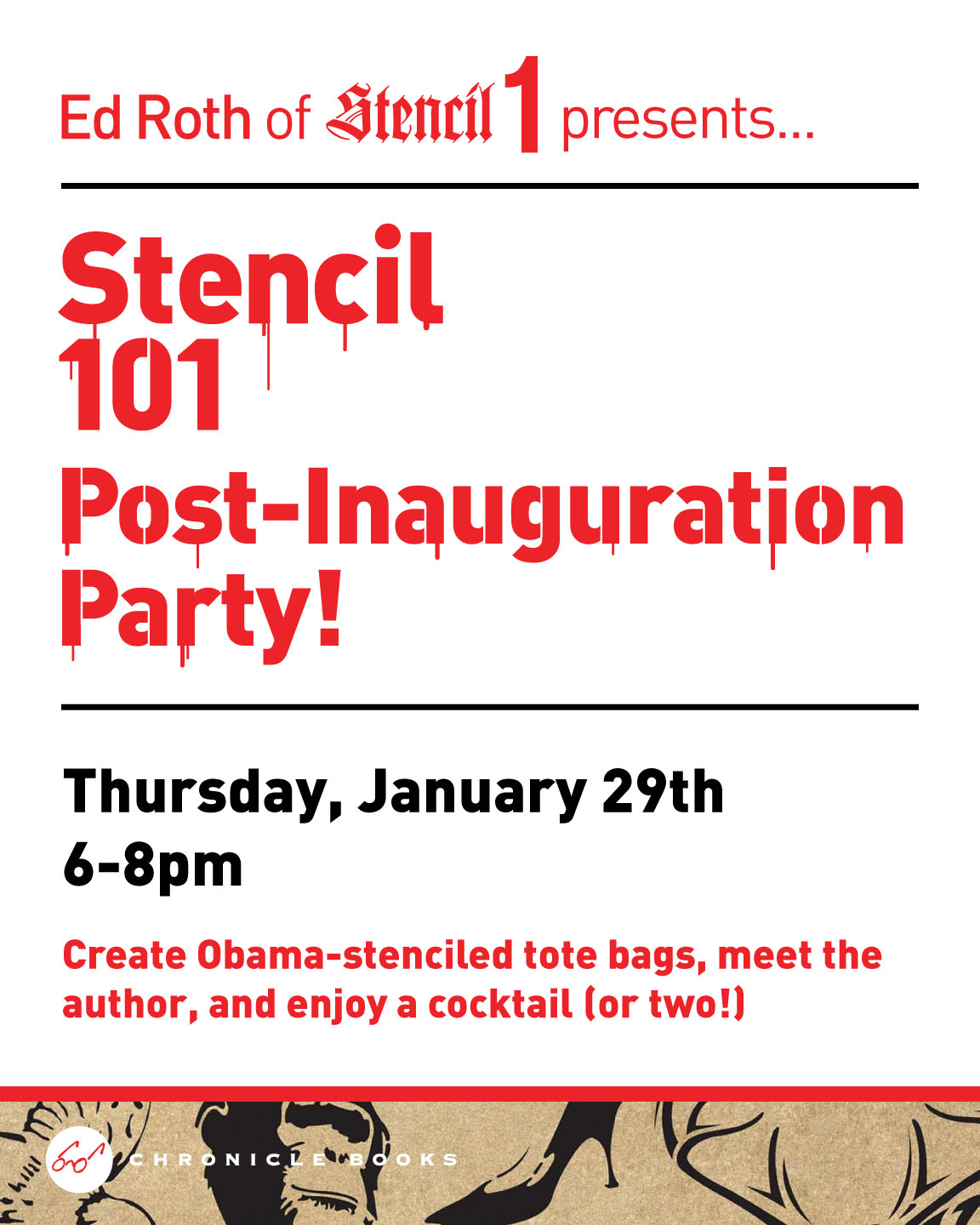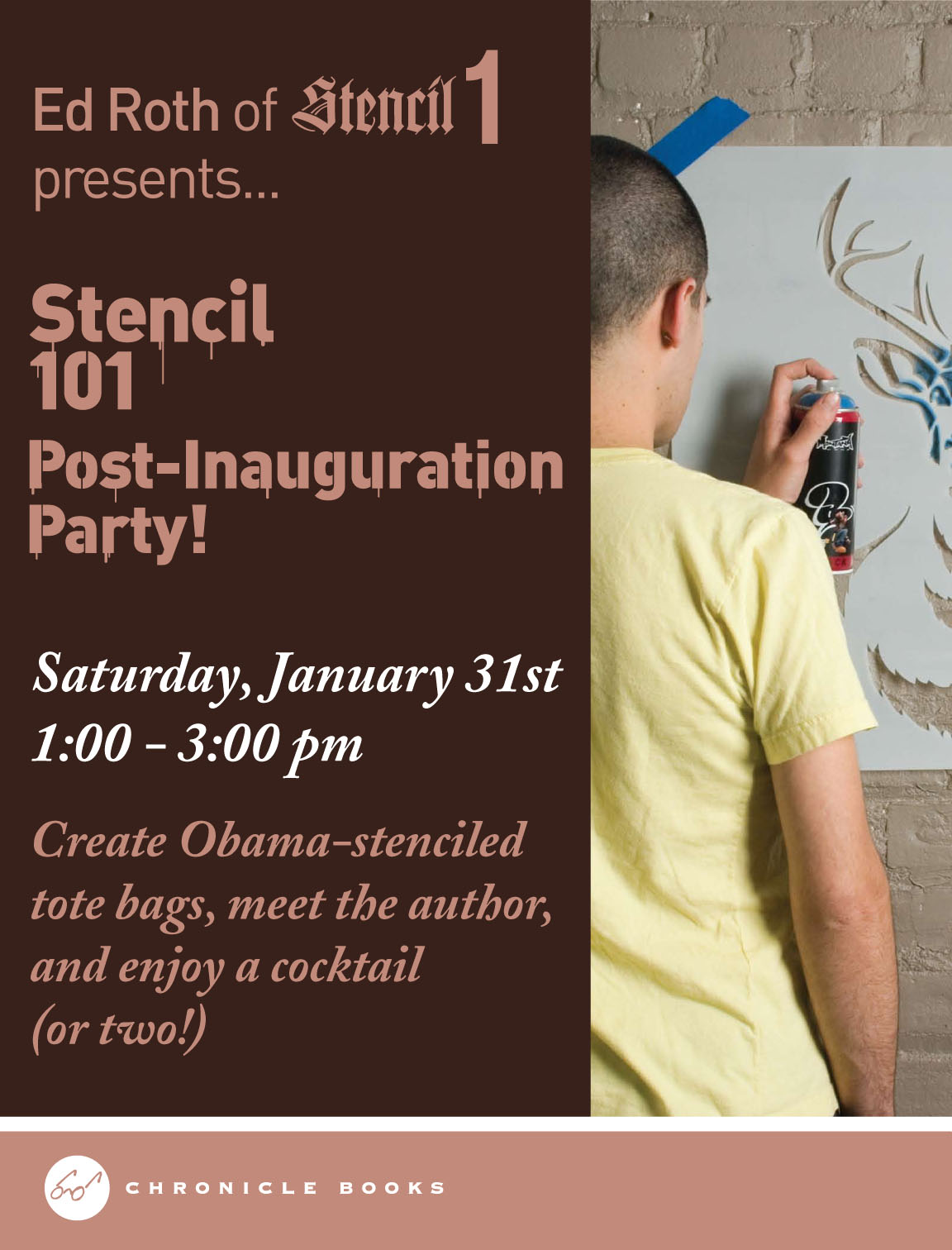 You may also like...
Comments