Feb
15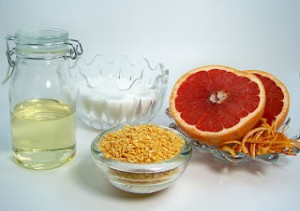 Formative years in Texas have given me an unnatural love of grapefruit. Ok, I know that's weird, but there it is…so when I saw this grapefruit scrub, well, what is not to like? My favorite soaps use grapefruit EO, but I never thought of doing a scrub…So get every single thing you need — a whopping three ingredients — to make your skin softer and less "tight" during dry winters (like we're having now). See the tute at Rumkihn Crafts here.
By Valerie Silverthorne
You may also like...
Comments