Jun
28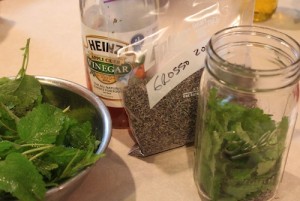 Living in the woods in Northeastern United States, I know about bugs. They are everywhere here! So a chance to use something that does not smell like "Off" or contain deet is pretty exciting. Lynda at Bloom Bake Create came up with a simple but effective bug spray recipe using two great smelling herbs — lemon balm and lavender. And it's all natural, just like the bugs! Get all the details here.
By Valerie Silverthorne
You may also like...
Comments