Sep
11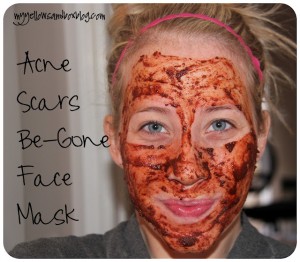 Abby from My Yellow Sandbox thinks she's the only one with "hormonal" acne and acne scars…um, not really. So I was very excited to find her "Acne Scars Be-Gone Face Mask" recipe. Fair warning, she says it burns (in a good way). So if you're sensitive, you may want to leave out the lemon juice. Read on!
By Valerie Silverthorne
You may also like...
Comments