Nov
28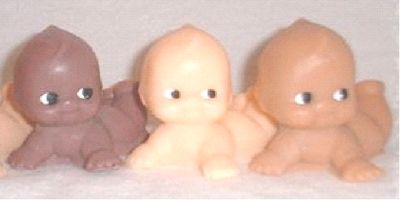 Looking for Baby Shower Favour idea look at these cute 3D Baby Shaped Soaps I came across from Dimagination. Aren't they just adorable. These unscented soaps are available in African, American, Caucasian and Hispanic skin colours. Each soap is pre-packaged in a clear bag and tied off with a white satin ribbon. Hand painted eyes bring these lil babies to life. Measuring 2.75″ hand to toe x 0.55″ x 1.5″ width ( bottoms are flat ) and only costing $1.50 each with a minimum order of 12 do something different "baby bottles" are so 1985.
By Nellie Lee Luhrmann
You may also like...
Comments