Jan
9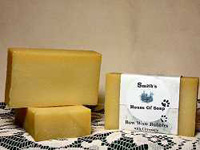 Bath and body products aren't just for humans. Why not pamper your beloved pooch, too? Check out Smith's House of Soap's Bow Wow Bubbles. This Eucalyptus scented soap is also gentle enough for humans and cats. An added bonus is that all the essential oils used are natural flea repellant.
By Jessica Dougherty
You may also like...
Comments