Nov
5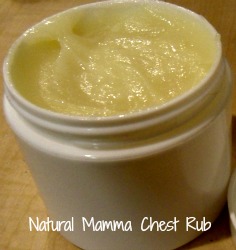 It's that time again…unfortunately. Colds, flus and even pneumonias are going around here in the Northeastern United States, and no doubt everywhere else. Naturally Living Mama shares her tried and true chest rub recipe. She swears by it! Get all the details here.
By Valerie Silverthorne
You may also like...
Comments