Aug
2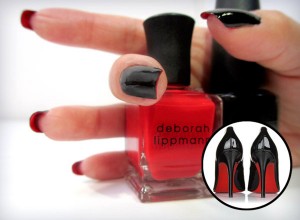 Kick off the last month of summer with this manicure tutorial designed to give you nails that mimic the style of couture shoe-designer Christian Louboutin. (For those who don't know, the soles of his shoes are always red!) But don't limit yourself to red…once you've mastered this technique from Beautylish, you could put any color underneath. Dive into the fun here.
By Valerie Silverthorne
You may also like...
Comments