Apr
9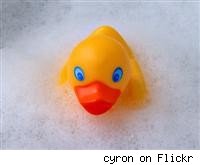 DIY Life is a great source for helpful tips ranging from how to clean the coils on your refrigerator (which can decrease the amount of electricity used) and how to organize your home office. Amongst all these helpful tips, you can also find simple steps to the perfect bath which can help you relax & unwind after a long day. There's also lots of links to sites showing you how to make custom bath & body gifts.
By Jessica Dougherty
You may also like...
Comments