Mar
23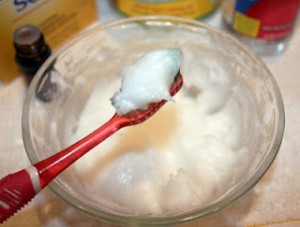 My idea of homemade toothpaste is baking soda — just baking soda — on my tooth brush! But Jillee at One Good Thing has gone way beyond that and made her own toothpaste, using coconut oil. And the bonus? Her blog post has an amazing 38 other ways to use coconut oil, some she can vouch for, some she can't, but hey, all great starting points, right? Get all this coconut goodness here.
By Valerie Silverthorne
You may also like...
Comments