Jun
22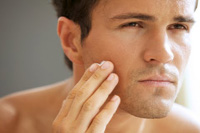 Most of the recipes and projects I share here are more geared towards women. But why not whip up some nice handmade bath & body products for the special man in your life? BathBodySupply.com shares several recipes on their blog men are sure to love, including Cool Mint Aftershave and Woodsy Aftershave Lotion.
By Jessica Dougherty
You may also like...
Comments