Oct
31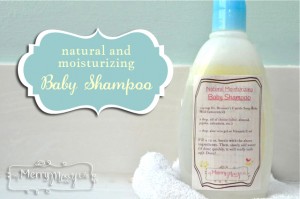 All natural baby shampoo with so much moisturiser you may not need to use lotion…sounds great to me! Sara from My Merry Messy Life wanted something all natural but inexpensive, and played around with this recipe til she found the perfect balance of moisture and cleansing. Get all the details here, as well as a free printable label for the bottle.
By Valerie Silverthorne
You may also like...
Comments