May
13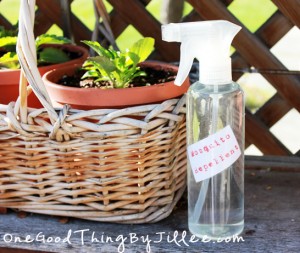 Just in time for the warm weather, Jillee at One Good Thing has a tutorial for making your own mosquito (or other bug) repellant. It uses just a handful of ingredients and she says it works like a charm. This is not going to work on ticks (sorry!) but it's far better smelling and healthier than commercial bug spray. Get the tutorial.
By Valerie Silverthorne
You may also like...
Comments