Feb
2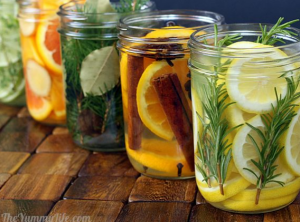 If you're like me and hate the artificial "good" smells you can buy, this clever tutorial from The Yummy Life shows you how to make your own using all natural ingredients. Lemon, rosemary and vanilla anyone? Or lime, thyme, mint and vanilla? Yes, please. Find it all here.
By Valerie Silverthorne
You may also like...
Comments