Sep
4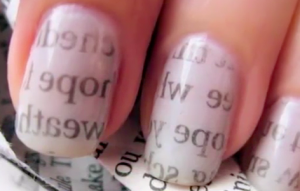 Hopefully it's not just because of my long journalism career that I l-o-v-e this idea. The folks at CutePolish did a lovely little video 'tute on the Disney Style channel on You Tube showing how easy it is to get these nails. Be still my heart. Really. Find the video here.
By Valerie Silverthorne
You may also like...
Comments