Feb
12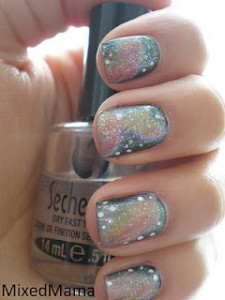 Perfect for a special event or just a mid-winter mood booster, MixedMama shows us step by step how to recreate the popular Galaxy Nails. Although these look like a pro did them, her nifty breakdown, clear pictures and list of ingredients means even the nail challenged can pull these off (by that I mean me!) My only fear: once I did this I might not get anything else done as I'd be spending all my time staring at my nails. Get her original post here, and the tutorial here.
By Valerie Silverthorne
You may also like...
Comments