Feb
22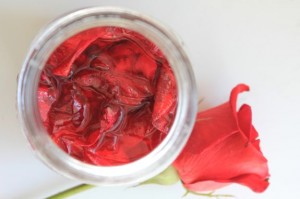 If you want to make the Valentine's love last just a little bit longer, how about a nice nourishing body oil that uses up your wilting petals? Stephanie of Henry Happened has this clever and easy tutorial to make your own lovely oil…and she has four other ideas for using up those petals. Get the easy recipe here.
By Valerie Silverthorne
You may also like...
Comments