Apr
18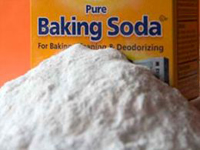 Author sunstreeks shares a simple recipe for washing your hair with baking soda. According to the author, the mixture of baking soda & warm water will strip your hair of product build up & leave you with super clean hair. I also came across some helpful tips on How To Grow Long, Luscious Hair from blessedmommy. And, if you want to help jump start your eyebrows' growth, check out these tips from pizerule.
By Jessica Dougherty
You may also like...
Comments