Jan
29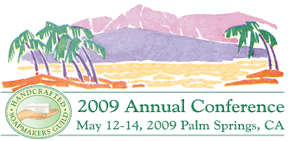 The 2009 annual conference for the Handcrafted Soapmakers Guild has been announced!  It will be held May 12 – 14, 2009 in Palm Springs, CA.  The conference will take place at the Miramonte Resort and will feature Erin Brokovich as the keynote speaker!  A wide variety of workshops will be taught, including Creative CP Design, Making the Leap from Retail to Wholesale, and How to Survive in a Sluggish Economy.   Whether you have been making soap for years or are just starting out, there is a wealth of information to be learned at the event.
Find all the details here.
By jessica neaves
You may also like...
Comments