Jan
1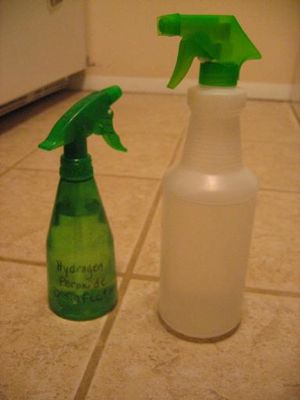 The silly season is upon us and with overindulgence & social gatherings on the rise chances are  illness is not that far behind. Nothing worse than being sick and not just any sick – throw-up sick.   Avoid the drama this christmas by arming yourself with all the tools needed to fight the germs in a non toxic manner.  Be realistic though unless you have an immune-compromised person in your house, try not to overdo it. Embrace a little dirt at times. On the other hand, if you've got a known stomach virus floating around…unless you really enjoy nasty laundry and carpet stains, it's time to bring out the big guns! Do you have the following items in your house ( Vinegar, Hydrogen Peroxide, Boiling Water & Rubbing Alcohol ) if so pop on over and read all about what Katie Kimball has to say  for yourself. Not only does her article provide you with recipes we all know and love but it mentions a few other ones I have not heard of before. Armed with this knowledge and the well thought out  plan of attack in seeking out your target, you cannot go wrong. Click here to read this very informative piece Written by contributor Katie Kimball of Kitchen Stewardship.
Photo by Katie Kimball
By Nellie Lee Luhrmann
You may also like...
Comments