Jul
19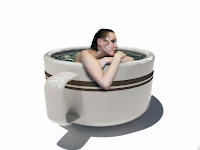 Summer heat means swimming pools which means chlorine and the dreaded "chlorine hair." Don't skip the pool, try this shampoo from the DIY Skincare/do it yourself skincare blog which uses coffee, among other things, to take the chlorine right out. Get all the details here.
By Valerie Silverthorne
You may also like...
Comments