Jan
12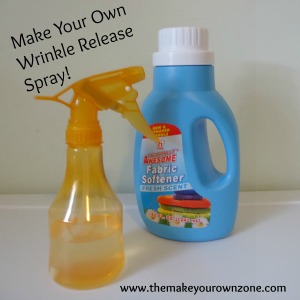 Ok, only very distantly bath and body related but does anyone actually like to iron? I thought not. So, homemade wrinkle release spray (vs. buying the Downy brand version) is simply brilliant. Bev from The Make Your Own Zone shares her breakthrough recipe. Dead simple, off to mix this up now. Find it here.
By Valerie Silverthorne
You may also like...
Comments