Oct
9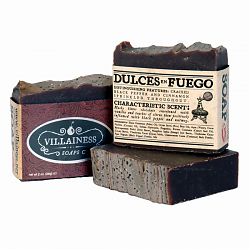 Villainess makes luscious bath products in unique scents and fragrance combinations. Their scrubs, soaps, whipped body cremes, and facial products use high quality and luxurious ingredients. They also have a helpful scent description for each of their products to help you find which product has your favorite fragrances.
You can find Villainess products here.
By jessica neaves
You may also like...
Comments