Nov
22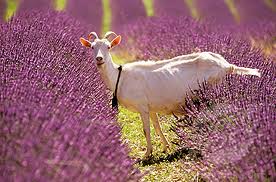 I love all the goings on over at Bloom Bake Create.  Master gardner, occasional baker ( hubby is head chef in her house) creator  and newspaper columnist of "Telling Your Story"  Lynda is so clever. If we all took a page out of her book the world would be a better place.  Lynda has accumulated quite an impressive collection of soap recipes over the years today I would like to share with you her revised "Lavender & Goat Milk Soap" recipe
Bloom Bake Create REVISED Lavender Goat Milk Soap
Mango Butter (5%) 45 grams
Avocado Butter (5%) 45 grams
Shea Butter (5%) 45 grams
Castor Oil (5%) 45 grams
Coconut Oil (30%) 270 grams
Olive Oil (30%) 270 grams
Palm Oil (20%) 180 grams
goat milk – 342 grams (frozen)
lye – 126 grams
Liquid Silk – 9 grams
1.5 Teaspoons ground lavender buds
2 Tablespoons Lavender Essential Oil
4 Tablespoons Sunflower Oil
This makes 3 lbs of soap or 10 bars. (Bloom Bake Create use a 4 lb mold.) As with any recipe you get off of the internet, please run this through one of the calculators. This is one of her favourites.
To follow a step by step tutorial on how to put all of the above together to get this end result click  here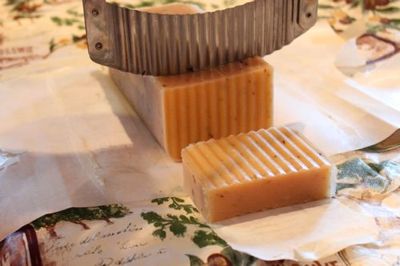 Thanks Lynda for sharing
***Photos & Recipes Courtesy of Bloom Bake Create***
You may also like...
Comments