Nov
24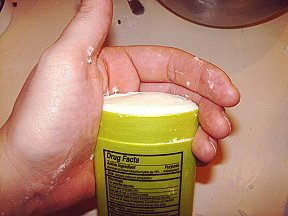 Several months ago, Little House in the Suburbs posted about making your own quick stick deodorant. Many store-bought stick deodorants contain aluminum which has been linked to Alzheimer's Disease. This is a great alternative that uses a natural moisture absorber, deodorizer, and anti-bacteria/fungal oil to keep any stink from developing in the first place.
By Jessica Dougherty
You may also like...
Comments