Jun
15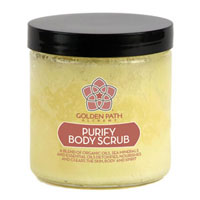 Summer is approaching and as the weather changes, so does our skin. In Traditional Chinese Medicine (TCM), the Summer belongs to the Fire element. It is the most yang of all of the elements. This is the season when things really start to heat up – including our skin. The sun plays a large role in the health and beauty of our complexion. Our skin can look more marvelous than ever, but more often than not, it misbehaves in the summer months.
Golden Path Alchemy's Purify Line is the perfect beauty boost for radiant summer skin. It detoxifies and balances skin that gets irritated or clogged with sweat, sunscreen and humidity. It is also ideal when traveling to tropical locations. Wherever you cruise, fly, hike, ride or set sail this summer don't forget your gorgeous golden skin!
You may also like...
Comments