SKU# 7310C
…
Read More ...
SKU# 127783C
…
Read More ...
If you don't know what Function of Beauty is then you must be hiding from social media cause this Hair Care Product is going crazy!  So what makes it so popular? I mean it's just Shampoo and condition, right? Well, … Read More ...
Have you tried bath bombs before? They are no longer little round balls of fizzing citric acid , they are works of art that come in all different shapes and sizes. This book by Leisure Arts   Shares some of the … Read More ...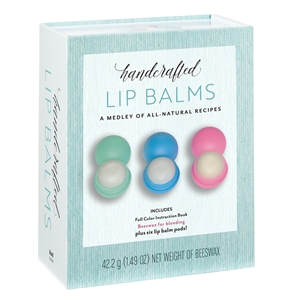 DIY natural beauty has never been easier, or more fun! Handcrafted Lip Balm includes the pods, beeswax, and mold to make your own all-natural lip balms, with instructions to make 12 different types, each with its own flavor and benefits. … Read More ...
Check our these stand up pouches by Copiousbags.com. They are ideal for packaging bath salts, bath bombs, body scrubs etc.
Copious Bags® offers a select collection of stock, ready-to-ship wholesale bath and body packaging. Whether you are looking for bulk … Read More ...
Girls Home Spa Lab
: by Mata Pagan
We love our DIY body recipes and I love the concept of setting up our tweens for DIY products too. Recently I asked my daughter to tell me what was the main … Read More ...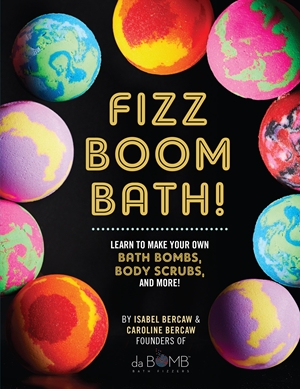 Bath bombs are the perfect reward for a long hard day, but they can be expensive and you don't always know what they're made of. Now, you can create your own fizzing bath bombs, aromatherapy fragrances, face masks, and more … Read More ...
Self-care & Mindset work is not one size fits all. In my personal opinion, that's the best part. You can personalize your own self-care routine to your needs and use mindset work in different ways to change your life! One … Read More ...
JUNO & Co. is creating coveted innovative beauty products at ridiculously affordable prices to the masses.
Made with the feedback of the JUNO Community, the JUNO Microfiber Velvet Sponge addresses the needs and wishes of our over 3000 study group … Read More ...
Are you thinking about starting your own handmade soap making business? Do you know how to make soaps but don't know how to sell them? Well before you do take a look at this video. One thing I love about … Read More ...
Our latest Creative Crafty T-shirt design is for Handmade soap artists and sellers. We have designed a shirt full of attitude and enough spark to gain peoples curiosity. You can literally advertise your business with this t-shirt. The design has … Read More ...
If you make Bath Bombs then you are going to love our New T-shirt range. This t-shirt is for Bath Bomb makers and sellers. You can literally wear this shirt and start a conversation about your own handmade bath bomb … Read More ...
Spring is here and with it comes lots of raindrops and rainbows. Our "Colors in the Sky" Rainbow Bubble Bar is described as "A Spring phenomenon! Bright sky, dark clouds, glistening blades of grass and colors in the sky. Kaffir … Read More ...
I am one of those people who never goes to a salon or beauty place. I will be honest with you, I have 2 reasons.
#1 –  I hate being touched by strangers.
#2 –  I hate paying ridiculous amounts … Read More ...